Like I said a few posts ago when I shared my garden art,
I want more color in the back garden this year.
With that in mind, I decided to add some color to our faded wooden back fence.
I started with two stars I've had forever but no longer use.
They had Christmas scenes on them so I got some blue spray paint and covered that up.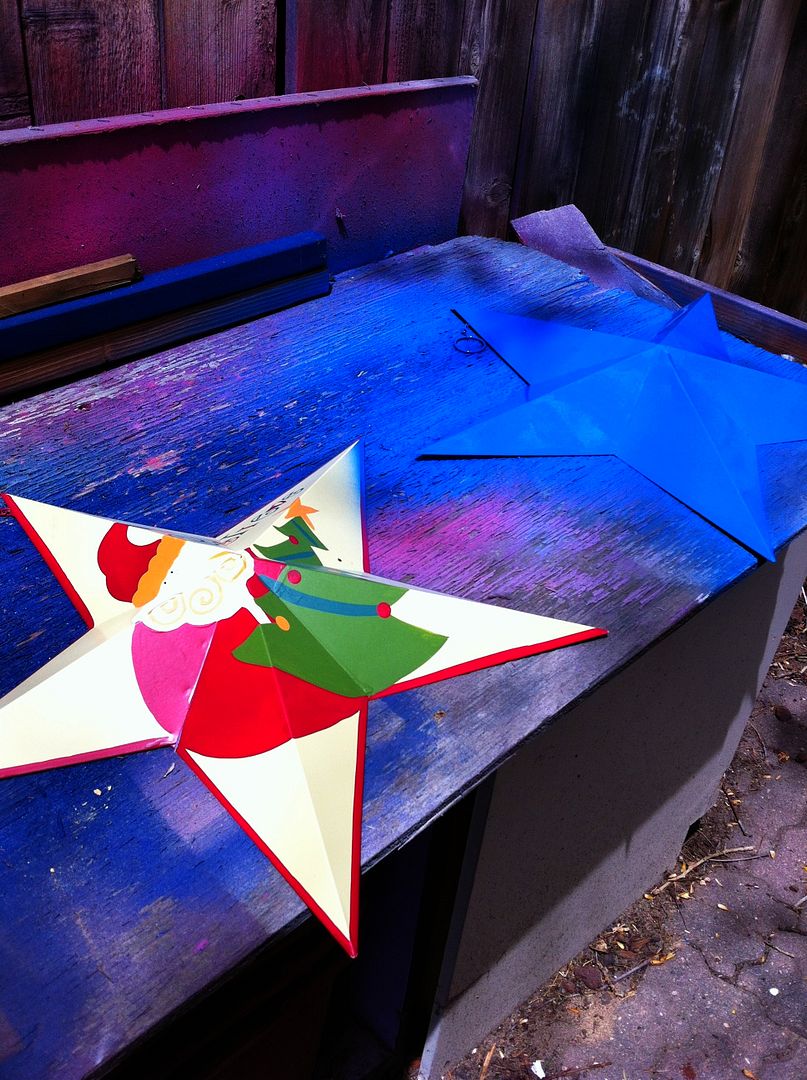 A friend of Mr. B's does catering and she had given me a trash bag full of
large number 10 cans. I removed the labels of three of them
and spay painted them white.
I had 2 same-sized metal planters and they got a coat of pink spray paint.
I planted pink petunias in the two of the white cans and purple petunias in the third. The pink containers got white petunias and purple petunias.
Using screws, I attached them all on the wooden fence.
Evenly spaced? Close enough. Same height? Probably not but, I totally love the look of it!
Our wooden fence is now darn close to being as pretty as the rest of the garden
and all I had to buy were a couple of cans of spray paint!
Click

here

to see where I may be partying this week.
AND
Don't forget to come by on Tuesday's